THE BOUGEBOUGE ADVENTURES
Specific: The Adventure series is offered to groups, such as schools, and takes participants on a virtual road trip around Quebec, Canada or elsewhere in the world. Participants are physically active and together they accumulate kilometers that move their group along the route. As the adventure progresses, milestones are reached and content becomes available.
General: The Adventures focus on culture and pedagogy while being active on a digital and playful "road trip" style. The Adventures are programs that generally take place over a period of one month and combine a field of interest and/or learning related to physical activity. BougeBouge Adventures are primarily aimed at the teen and young adult community. Adventures allow participants to travel through a territory and discover art, history, heritage and/or cultures.
BougeBouge uses mobile technology and fun education principles where participants engage in a digital journey that is linked to their actual physical activity. The accumulation of kilometers traveled, allows them to unlock stimulating educational content.
PDF BougeBouge Adventure
SEVERAL ADVENTURES TO CHOOSE FROM!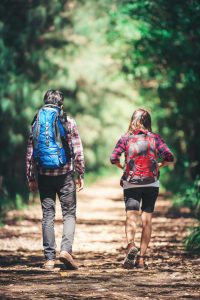 ADVENTURE COURSE CANADA: FROM COAST TO COAST.
As a team, discover the country of Canada! Move, accumulate kilometers, and cross Canada, from one ocean to the other!
ADVENTURE JOURNEY QUEBEC: MEET THE NATIVE PEOPLE.
In team, move, accumulate kilometers, and cross Quebec to meet the natives!
COSTA RICA ADVENTURE 
Les groupes font de l'activité physique et accumulent, ensemble, des kilomètres qui font avancer leur groupe sur le parcours qui traverse le Costa Rica.
EUROPE ADVENTURE 
Europe Adventure is offered to groups, such as schools, and takes participants on a virtual road trip through Europe.
BENEFITS TO PARTICIPANTS
Encourages teamwork and leadership
Develops critical thinking and civic engagement of youth to foster egalitarian relationships as well as intergenerational and intercultural dialogue
Learn more about the reality, history, geography and culture of the places visited
Increases school perseverance and arouses curiosity through different themes.
Promotes physical activity to foster positive mental health and an active lifestyle
PDF Adventure Quebec: Meeting the Indigenous Peoples.